---
A Ransomware Wakeup Call
May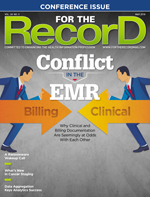 2018
A Ransomware Wakeup Call
By Sarah Elkins
For The Record
Vol. 30 No. 5 P. 20
Was the Allscripts SamSam attack enough to get the industry thinking differently?
On January 18, the SamSam ransomware struck Allscripts' cloud-based EHR servers. Thousands of the company's clients suffered a seven-day service outage, instigating a class action lawsuit.
Surfside Non-Surgical Orthopedics in Boynton Beach, Florida, filed the lawsuit on January 25, one day after services were fully restored. The suit claims "the company's failure to audit or monitor data systems crippled its EHR and ePrescribing systems and disrupted patient care."
To read the full article, visit For the Record.